Caspian Seal Conservation Network: KAZAKHSTAN
Mirgaly Baimukanov, BSc, PhD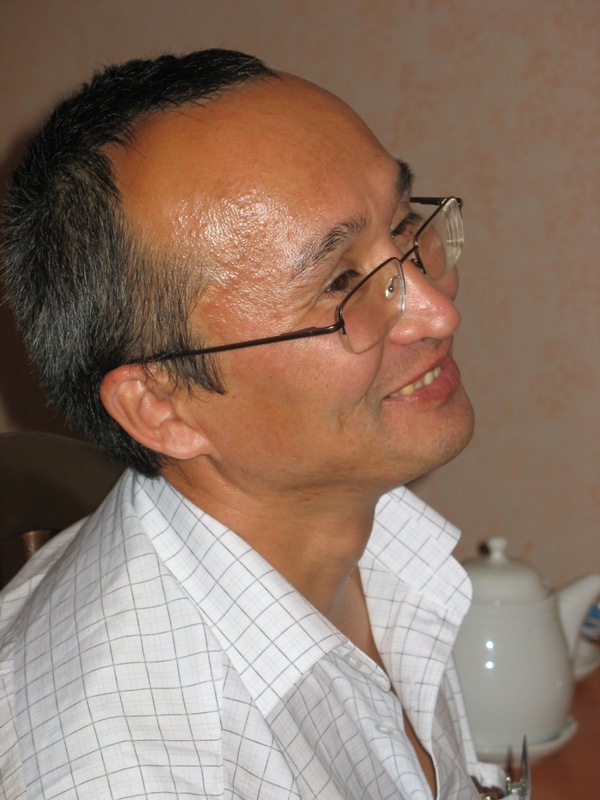 Mirgaly is Deputy Director of the Government Fisheries Committee's Centre for Fisheries Production and Research (FRPC) in Almaty. Mirgaly has been a strong supporter of the seal survey work and the Darwin seal project since the CISS team made their first visit to the Institute in October 2004. The Institute has supported the CISS surveys in 2005, 2006 and 2007 and is now collaborating, together with the international CISS team and Agip KCO, on a 3-year population study of Caspian seals in Kazakhstan.
Aidyn Kydyrmanov, DVM, PhD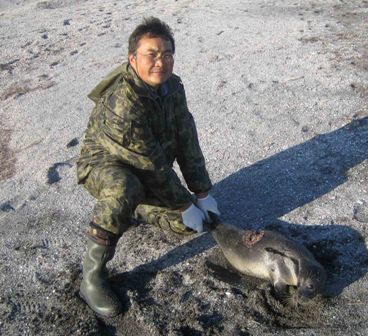 Aidyn is a veterinary pathologist, virologist and senior researcher at the Laboratory for Virus Ecology, Institute for Virology and Microbiology, in Almaty. Aidyn studied at the Institute of Virology at Erasmus University, Rotterdam. In 2000 he carried out post-mortem sampling on seals dying in the mass mortality, and passed samples for analysis to the Ecotox team, and is a co-author of the scientific publications on that investigation. Aidyn is now working closely with the FRPC and the Darwin project on the veterinary and pathology aspects of seal work in Kazkahstan. Aidyn's colleague Kobey Karamendin is also working on the seal project.
Yesbol Kasimbekov, BSc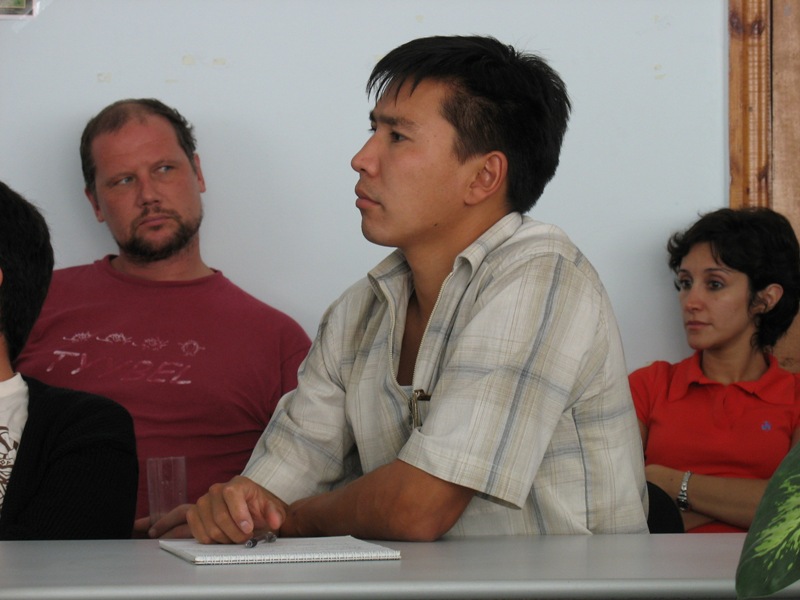 Yesbol is a staff member of the Kazakh FRPC. He has been participating with the CISS team on the aerial population surveys since 2005. Yesbol is the Darwin project's research assistant for Kazkahstan.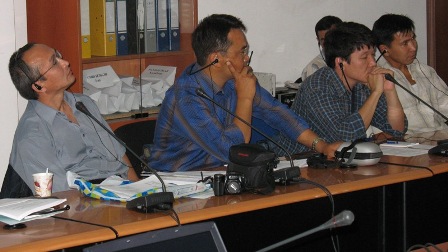 The Kazakh team at the Darwin 1st meeting and workshop in Baku, September 2006. From left to right, Mirgaly Baimukanov, Aidyn Kydyrmanov, Kobey Karamendin Yesbol Kasimbekov.